District News
January 2019

Dear Orchard View Staff, Students, and Community,
As many of you already know, the Ballot Proposal for the Sinking Fund Millage that appeared on the November 6 ballot originally ended in a tie, with 2195 YES votes and 2195 NO votes. There is no way to break a tie on a proposal vote so the proposal failed based on not having more YES votes than NO votes. A recount of ballots was requested and funded locally (not through the school). During the recount there was an additional YES vote that was discovered, which means that now the Sinking Fund Millage Proposal has passed by one vote (2196 YES to 2195 NO) therefore bringing in nearly $3 million over the next ten years. This election process presented a great learning opportunity for all that every vote counts!
Obviously, I am beyond thrilled with the outcome of the recount. It has been nearly a year since our board decided to ask voters to approve a Sinking Fund, something we have been discussing and working towards since 2015, when a district facility study took place. For those of you that helped our efforts during the last year, I want to thank you so much for your support through the process. The volunteer work and commitment you have taken part in will lead to much needed repairs throughout the district for the next decade. We have already identified the top priorities that will be addressed in the immediate future, and will begin addressing those building repairs as soon as possible. I am excited to start our discussion on the next steps, and will keep the community abreast of those steps along the way
In an effort to best explain what occurred on recount day, the YES vote that was found, which changed the outcome of the election, came from a ballot that was clearly marked YES but had some small markings in the NO box too. It is thought that the machine that scans ballots on election day did not count the ballot because it picked up markings in both boxes, which nullified that vote on the Sinking Fund Ballot Proposal only. While counting the ballots, the ballot in question was brought to our attention by a clerk working the election which gave us an option to "challenge" the ballot. Challenging the ballot meant it would be decided by the Board of Canvassers, who were seated in another area of the room, as to whether it was a YES or NO vote. The Board of Canvassers, after examining the ballot, determined that the voter clearly intended to vote YES.
The rarity of this type of recount and outcome change has drawn the attention of many, both locally and across the state. I have heard from many educators from around the state, as well as hundreds of community members congratulating our district. We look forward to putting this additional revenue to good use, repairing some of our aging buildings, just as quickly as possible. If you have any questions please feel free to contact me.
Sincerely,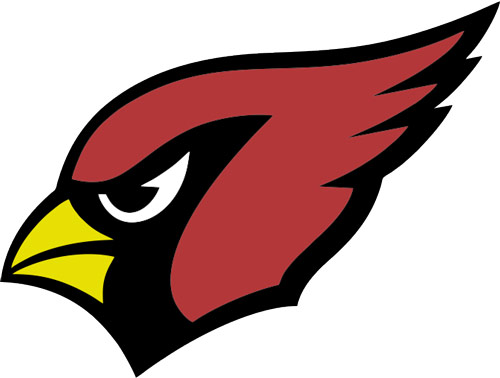 Jim Nielsen, Superintendent
"It's a Great Day to be a Cardinal"
January 1, 2019
BACK TO SCHOOL - Thursday, January 3, 2019!!
D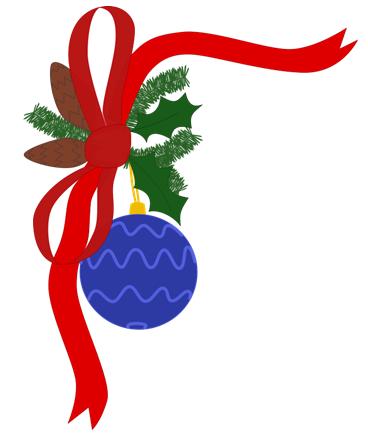 on't Forget....School Resumes on Thursday, January 3, 2019
We hope you had a delightful, yet restful Christmas and New Year vacation!
Dec 6, 2018
Recreational Marijuana legal today, BUT....
These activities remain ILLEGAL:
With recreational marijuana becoming legal under state law today, it is important to know that these activities remain illegal under Michigan law:
Possessing marijuana, including accessories, on a school bus or on the grounds of a school where children attend classes in preschool programs, kindergarten programs, or grades K-12;
Possessing, consuming, purchasing, or otherwise obtaining marijuana if under 21 years old;
Operating a motor vehicle under the influence of marijuana; and
Smoking marijuana in the passenger seat of a vehicle upon a public way.
November 26, 2018
School Closed! Monday Nov 26, 2018
School is closed today due to winter weather conditions. Stay safe!
November 13, 2018
Attempted Abduction - Fruitport
OV Community,

Earlier today(Tuesday), our neighboring district, Fruitport Community Schools, issued an alert that is important to share with the Orchard View Staff and community.

A Fruitport Middle School student reported to police that he was involved in an attempted abduction which took place near his home on Ellis Road yesterday. The Fruitport Police and FCS released the following information to Fruitport parents via School Messenger at 2:00 pm today:
November 5, 2018
Alert to OV Parents
November 5, 2018
Dear Staff and Community Members,
This past weekend the Orchard View High School Marching Band attended a competition at Ford Field in Detroit. This morning the high school band director and principal learned that a small number of students ingested edible marijuana during this trip. The school resource officer, a Muskegon Township Police Officer, was informed immediately and interviewed those involved. The student teacher for the band class allegedly sold the marijuana to a student prior to the trip.
The student teacher who allegedly provided the marijuana has been removed from her position and will not be returning to Orchard View. Muskegon Township Police will continue their investigation and Orchard View Schools will fully cooperate with their efforts.
October 22, 2018
Cardinal Elementary - Boiler Issue
There is a boiler at Cardinal Elementary not working properly and therefore the 5th grade area of the building is much cooler than normal. Temperatures in that area of the building were in the mid 50s early this morning and we anticipate will rise throughout the day.
The administration, along with teaching staff are considering moving 6-7 classrooms to other areas of the building until heat is either restored or at least at a more comfortable level for education.
The part needed to fix the boiler is set to be delivered Tuesday.

District Calendar
Calendar

‹

January

2019

›

S
M
T
W
T
F
S
1
2
3
4
5
6
7
8
9
10
11
12
13
14

Jan 14

6:30 PM to 7:30 PM

Committee of the Whole Work Session

Location:

OVHS Community Room

Calendar:

District Calendar

7:00 PM to 8:00 PM

Board Organizational Meeting

Location:

OVHS Community Room

Calendar:

District Calendar

15
16
17
18
19
20
21

Jan 21

6:30 PM to 7:30 PM

Regular Board Meeting

Location:

OVHS Community Room

Calendar:

District Calendar

22
23
24
25
26
27
28
29
30
31
Upcoming District Events

Regular Board Meeting

Location:

OVHS Community Room

Calendar:

District Calendar

Committee of the Whole Meeting

Location:

OVHS Community Room

Calendar:

District Calendar

Regular Board Meeting

Location:

OVHS Community Room

Calendar:

District Calendar

Regular Board Meeting

Location:

OVHS Community Room

Calendar:

District Calendar

Regular Board Meeting

Location:

OVHS Community Room

Calendar:

District Calendar

Upcoming Driver's Education Segment 1
Our next Segment 1 Drivers Ed session is from March 4 – March 28, 2019. The signup deadline is Tuesday, February 26th.
This session is a 4 week class that runs from 3:30-5:30pm on Monday, Tuesday & Thursday. Drive times will be scheduled also. The class is held at Orchard View Community Education on 1765 Ada Avenue. You must be 14 years 8 months by the first class session. Cost is $350. If you are interested, stop by our OV Community Ed office (1765 Ada Ave) to pick up a registration form, or print out the application on the link below. The form is also on our website (orchardview.org) and in the OV High School office. The form, birth certificate and payment must be returned to the OV Community Ed office on 1765 Ada Avenue. If you have any questions, please call 760-1350.

2018-2019 Driver's Education Application/Contract
Problems Viewing Website?
This website is best viewed using Google Chrome, Mozilla Firefox, or Internet Explorer 9 (or higher)
Orchard View Wall of Honor

Wall of Honor Nomination Form

Spotlights

Anti-Harrassment Compliance Officers

Jim Nielsen, Superintendent
35 S. Sheridan
Muskegon, MI 49442
231-760-1310

Kim Bidwell, Director of Business & Personnel
35 S. Sheridan
Muskegon, MI 49442
231-760-1304

Rhonda Galarneau, Human Resource Coordinator
35 S. Sheridan
Muskegon, MI 49442
231-760-1309

THE MUSKEGON PROMISE IS HERE:
2 YEARS OF COLLEGE – FREE !!!
BEGINNING WITH THE CLASS OF 2017
The Muskegon Area Promise is a commitment to the young people of our community--that if they work hard they will be able to earn at least a two-year college degree tuition free. Read Superintendent Jim Nielsen's letter to parents to learn more about this awesome opportunity!!

Promise letter to Parents.
Annual Reports