Welcome to Orchard View Middle School
35 South Sheridan, Muskegon, Michigan 49442
Ph: 231.760.1500 Fax: 231.760.1506
New Middle School Administrationl!
We are excited to announce that Mr. Joshua Smith will be serving as principal at the middle school this year, while Mr. Hal Holman will be the assistant principal. Mr. Holman has many years experience as an assistant principal and athletic director. Mr Smith has taught at Muskegon Public and was an Assistant Principal at Muskegon Middle School. Looking forward to great things this year at OVMS from this dynamic leadership team!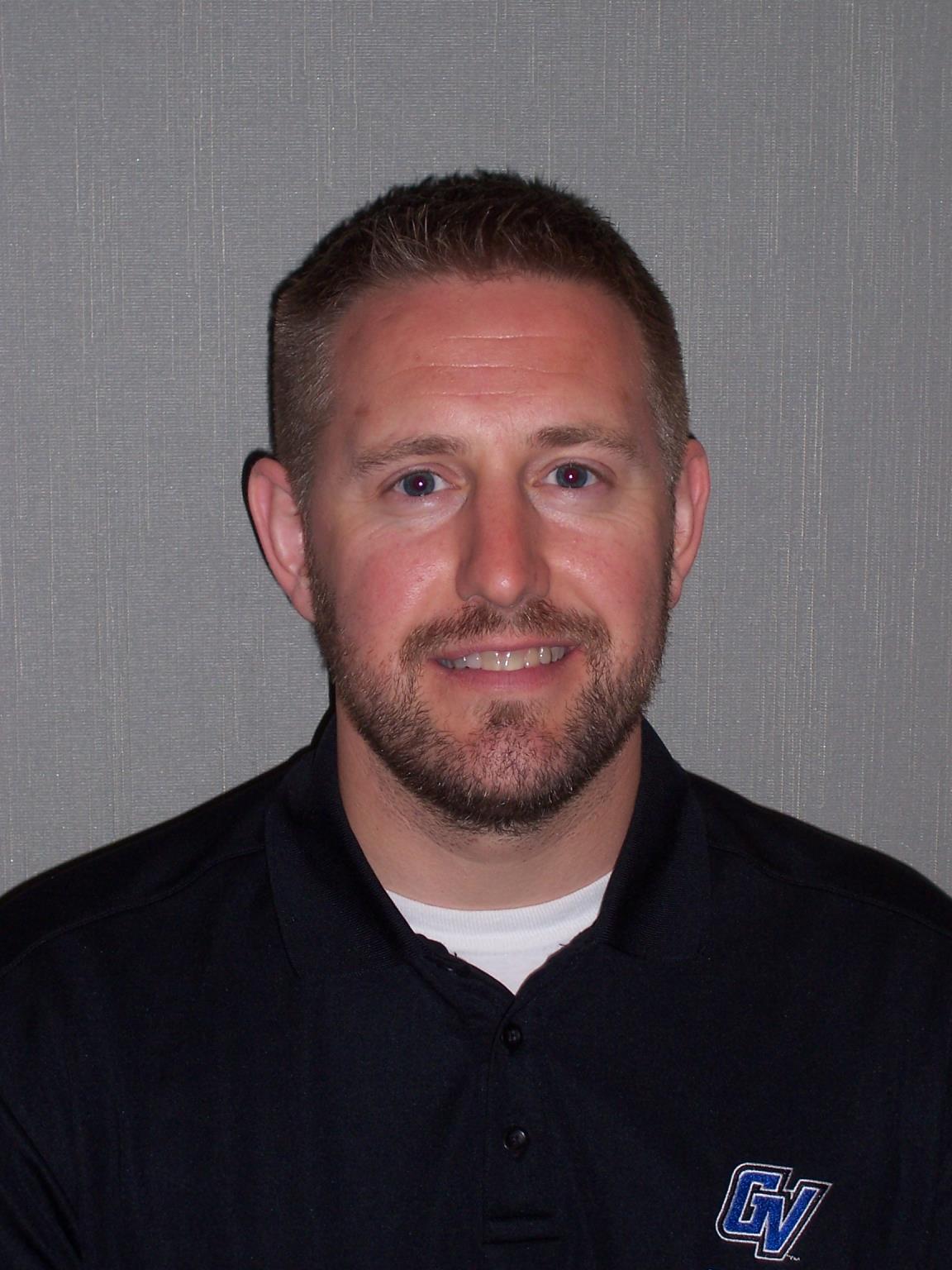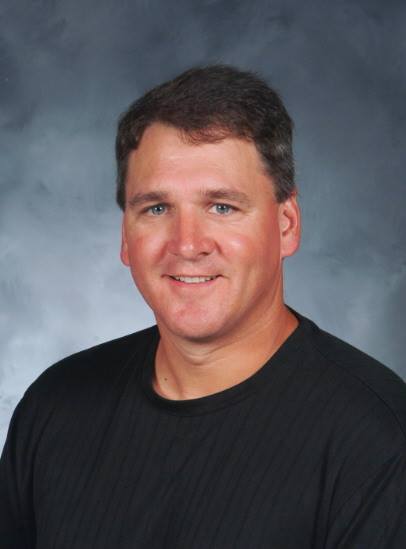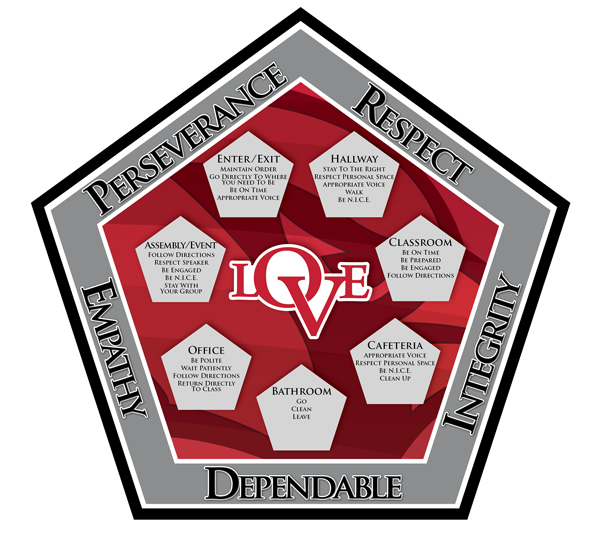 Middle School Announcements

View Archives
September
9/8/2017
Updated procedure for morning drop off
Orchard View Middle School Family,
This short message contains three pieces of information: I'd like to make an introduction, share a concern, and propose a solution.
First, my name is Joshua Arend Smith, and I am proud to be the new principal here at Orchard View Middle School. It has been an absolute pleasure working with your young scholars this week as they settle into their routines.
Second, I am concerned about our parking lot. The current system we have in place appears to be causing traffic back-ups. Some parents prefer to wait until their children can get into the building which has been resulting in double and triple parking. Ultimately, this has resulted in kids jogging through parking lot traffic to get into the building.
As a proposed solution, we will be making some changes that hopefully benefit everyone.
First, students will no longer be entering the building at their grade-level hallways. Starting Monday, September 11, students will enter the building by the gym. The gym entrance will open at 7:00 a.m. We ask that parents pull up to the edge of the parking lot to maximize space for other parents when dropping off their children. If you would like to park and wait with your child, please park in the parking lot, not along the sidewalk or in front of the entrance.
The gym will be open to students for social time and for basketball from 7:00 to 7:15. Students will then be allowed to enter the hallways to go to class.
Parents that need to enter the office should continue to use Door one in the mornings. The front doors will also open at 7:15 for students that choose to enter at the front of the building.
We will try this new process for two weeks. During this two week period, I will collect opinions from you, the parents, regarding this change. If it appears helpful, the solution will become permanent.
The best way to share your opinion is on Twitter. You can follow me @JoshuaArend. Send me personal messages if you have concerns and I will reply. In two weeks I will share further changes, review procedures, or change the parking lot back (if that is what parents want).
It has been an amazing first week. I look forward to meeting and speaking with as many parents as possible over course of the school year.
Thank you to those that have taken time to share their concerns. Please have a great weekend, and Go Cardinals!

Middle School Field Trips
Check out our Facebook Page and see more information about upcoming Field Trips!!
OVMS students are being offered an opportunity to raise money for their class field trips. The field trips include the 6th graders going to Camp Pendalouon April 17 - 20th, the 7th graders going to the Museum of Science and Industry Thursday, April12th and the 8th graders going to Camp Pendalouon May 8-11, 2018. More details for the field trips will be available by November. Each field trip has a fee that covers admission and transportation. In order to help families cover the costs of these field trips, OVMS has set up many fundraising opportunities to help with cost.
Our first fundraiser is through a company called "Great American".
The fundraiser includes 3 parts that can help generate profits that are specifically used toward the student's field trip fees.
1. Brochure sales including items like chocolate, wrapping paper, magazines, jewelry, bags, kitchen items and much more.
2. An online store that you and any potential customer will be given access to.
This store will include the items in the brochure and much more.
3. Post card booklet that you and your student fill out and return to the MS so that Great American can send magazine order forms to.
This fundraiser starts Thursday, September 14th and runs for two weeks, ending on Thursday, September 28th.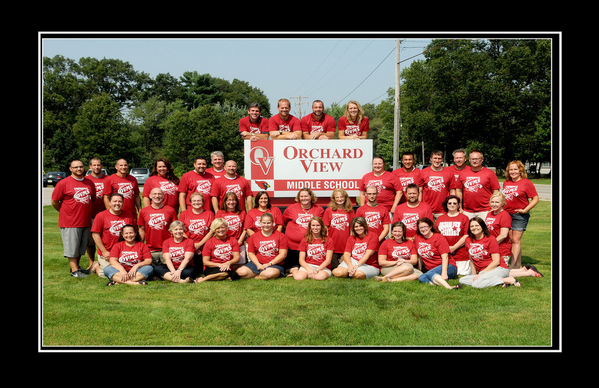 Calendar
Middle School Calendar
‹

September

2017

›

S
M
T
W
T
F
S
1
2
3
4
5

Sep 5

1st day of school

Middle School Main Calendar

6
7

Sep 7

4:30 PM to 6:00 PM

MS Football Vs. Muskegon Catholic - Home

Middle School Main Calendar

8
9

Sep 9

1:30 PM to 3:00 PM

MS Cross Country Invite @ Fremont

Middle School Main Calendar

10
11
12
13
14
15
16

Sep 16

10:30 AM to 12:00 PM

MS Cross Country Invite @ Ludington

Middle School Main Calendar

17
18

Sep 18

4:00 PM to 5:00 PM

MS Girls Volleyball VS. Muskegon Catholic - Away

Middle School Main Calendar

19
20

Sep 20

Early Release - dismissed at 12:35 p.m.

Middle School Main Calendar

21

Sep 21

4:30 PM to 6:00 PM

MS Football Vs. Manistee - Away

Middle School Main Calendar

22
23

Sep 23

8:30 AM to 10:00 AM

MS Cross Country Invite @ Oakridge

Middle School Main Calendar

24
25

Sep 25

4:00 PM to 5:00 PM

MS Girls Volleyball Vs. Manistee - Away

Middle School Main Calendar

26

Sep 26

4:30 PM to 6:00 PM

MS Cross Country Invite @ Manistee

Middle School Main Calendar

27

Sep 27

Early Release - Dismissed at 12:35

Middle School Main Calendar

4:00 PM to 5:00 PM

MS Girls Volleyball Vs. Muskegon Heights - Home

OVHS

Middle School Main Calendar

28

Sep 28

4:30 PM to 6:00 PM

MS Football Vs. Ludington- Away

Middle School Main Calendar

29
30
Middle School Upcoming Events


Spotlights