Welcome to Orchard View Middle School
35 South Sheridan, Muskegon, Michigan 49442
Ph: 231.760.1500 Fax: 231.760.1506
New Middle School Administrationl!

We are excited to announce that Mr. Hal Holman will be serving as principal at the middle school this year, while Mr. Chris Curtis will be the assistant principal. Mr. Holman has many years experience as an assistant principal and athletic director. Mr Curtis has taught at OVMS for 17 years and has served as assistant principal on many short terms occasions over the past ten years. Looking forward to great things this year at OVMS from this dynamic leadership team!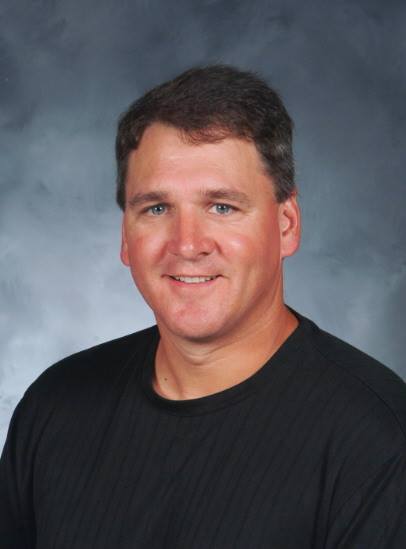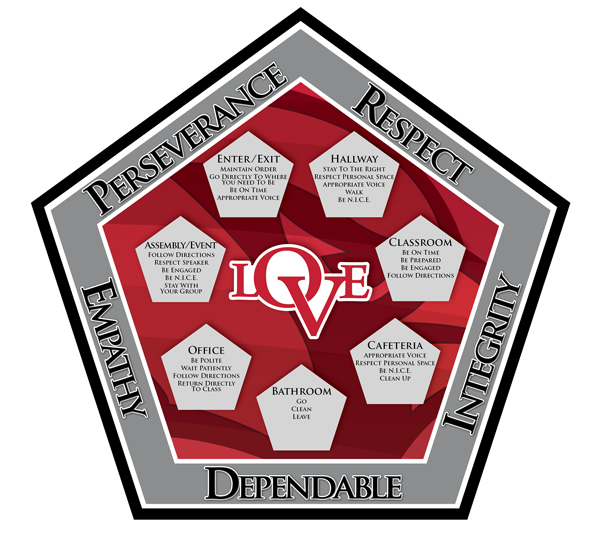 Middle School Announcements

RSS
View Archives
March
March 14, 2017
Orchard View Choirs Present: Disney, a Whole New Show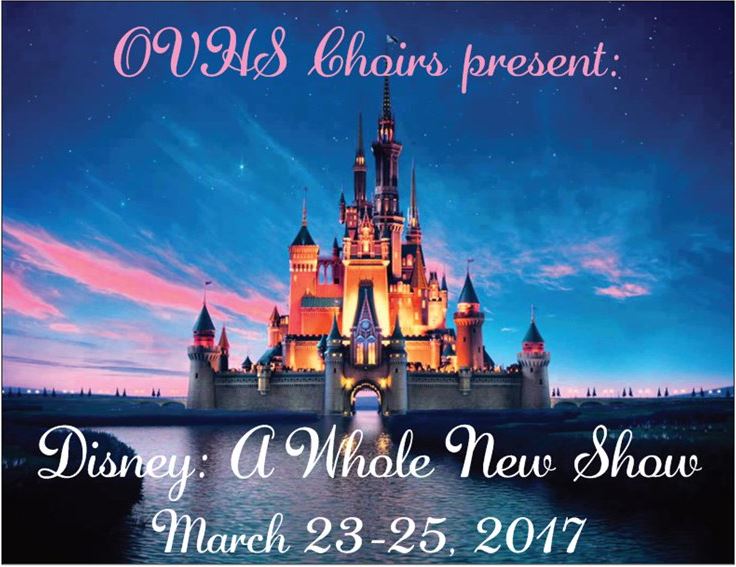 Everyone is invited to attend Disney: A Whole New Show next week Thursday-Saturday (March 23-25) at 7pm at the Orchard View High School. We have a wide variety of Disney songs spanning the last 80 years. You'll hear everything from Mary Poppins to Moana. Tickets are available for $5 in advance at the high school office during normal business hours, or $6 at the door.
February
March 29 - 31, 2017
Early Release for Parent Teacher Conferences
Students will be dismissed at 12:50 p.m. on Wednesday, March 29 through Friday, March 31, 2017.
February 22, 2017
OVMS Conferences
OVMS Spring Conferences:
Conferences will be held on Wednesday, March 29th from 4-6 p.m. in the Gym and Thursday, March 30th from 2-4 p.m. in the Gym. No appointment needed. Conferences will also be held on Friday, March 31st from 1-2:30 p.m. in the teachers classroom.
September
September 21, 2016
OVMS Field Trips/Fundraisers
In the Spring OVMS students go on a class field trip. There is a cost to the field trip. 3 fundraisers are offered during the school year to help alleviate the cost of the field trip. Below is a list of each field trip and their cost. If your child participates in the fundraisers the total cost will be less depending on how much your student earns. Payment for these field trips are not due until sometime in the spring.
If you would like to chaperone one of the field trips with your student you must come to the office and fill out a volunteer authorization form. Chaperones are chosen on first come first serve basis for filling out the volunteer form.
7th Grade Field Trip: Museum of Science & Industry on April 13th. Cost is $70.
8th Grade Field Trip: Camp Pendalouan from May 9-12. Cost is $140.
6th Grade Field Trip: Brookfield Zoo on May 18. Cost is $70.
Middle School Field Trips
Check out our Facebook Page and see more information about upcoming Field Trips!!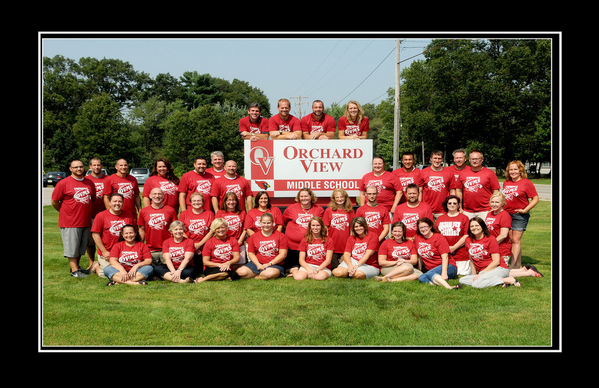 Calendar
Middle School Calendar
›

‹

March

2017

S
M
T
W
T
F
S
1
2
3
4
5
6

Mar 6

7:00 PM to 8:00 PM

7th & 8th PreFestival Band Concert

Middle School Main Calendar

Mar 6

7:00 PM to 8:00 PM

Orchard View High School, 16 N Quarterline Rd, Muskegon, MI 49442, USA

7

Mar 7

7:00 PM to 8:00 PM

OVMS Choir Concert

Middle School Main Calendar

8

Mar 8

Early Release at 12:50pm

Middle School Main Calendar

Mar 8

Orchard View Middle School, 35 S Sheridan Dr, Muskegon, MI 49442, USA

9
10
11
12
13
14

Mar 14

2:30 PM to 3:00 PM

Student Service Club Meeting

Middle School Main Calendar

Mar 14

2:30 PM to 3:00 PM

OVMS RM 14

Want to get more involved with school? Looking for volunteer Opportunity? Come and see what SSC is all about. We have numerous activities that we do which include: working concession stands for OVME sporting events, decorating, box tops, craft and other projects to help make OVME a GREAT place. Will meet every other Tuesday.

15

Mar 15

Early Release at 12:50pm

Middle School Main Calendar

Mar 15

Orchard View Middle School, 35 S Sheridan Dr, Muskegon, MI 49442, USA

16
17
18
19
20

Mar 20

2:30 PM to 4:00 PM

Heart & Sole Practice

Middle School Main Calendar

Mar 20

2:30 PM to 4:00 PM

21
22

Mar 22

Early Release at 12:50pm

Middle School Main Calendar

Mar 22

Orchard View Middle School, 35 S Sheridan Dr, Muskegon, MI 49442, USA

23

Mar 23

2:30 PM to 4:00 PM

Heart & Sole Practice

Middle School Main Calendar

Mar 23

2:30 PM to 4:00 PM

24

Mar 24

End of Marking Period 3

Middle School Main Calendar

Mar 24

Orchard View Middle School, 35 S Sheridan Dr, Muskegon, MI 49442, USA

25
26
27

Mar 27

OVMS Book Fair-8-2:30pm and during conferences

Middle School Main Calendar

Mar 27 - Mar 31

OVMS Gym Lobby

2:30 PM to 4:00 PM

Heart & Sole Practice

Middle School Main Calendar

Mar 27

2:30 PM to 4:00 PM

2:30 PM to 4:00 PM

Track Practice

Middle School Main Calendar

Mar 27

2:30 PM to 4:00 PM

28

Mar 28

OVMS Book Fair-8-2:30pm and during conferences

Middle School Main Calendar

Mar 27 - Mar 31

OVMS Gym Lobby

2:30 PM to 3:00 PM

Student Service Club Meeting

Middle School Main Calendar

Mar 28

2:30 PM to 3:00 PM

OVMS RM 14

Want to get more involved with school? Looking for volunteer Opportunity? Come and see what SSC is all about. We have numerous activities that we do which include: working concession stands for OVME sporting events, decorating, box tops, craft and other projects to help make OVME a GREAT place. Will meet every other Tuesday.

2:30 PM to 4:00 PM

Track Practice

Middle School Main Calendar

Mar 28

2:30 PM to 4:00 PM

29

Mar 29

OVMS Book Fair-8-2:30pm and during conferences

Middle School Main Calendar

Mar 27 - Mar 31

OVMS Gym Lobby

OVMS Conferences Release at 12:50pm

Middle School Main Calendar

Mar 29

Orchard View Middle School, 35 S Sheridan Dr, Muskegon, MI 49442, USA

1:00 PM to 3:00 PM

Track Practice

Middle School Main Calendar

Mar 29

1:00 PM to 3:00 PM

30

Mar 30

OVMS Book Fair-8-2:30pm and during conferences

Middle School Main Calendar

Mar 27 - Mar 31

OVMS Gym Lobby

OVMS Conferences Release at 12:50pm

Middle School Main Calendar

Mar 30

Orchard View Middle School, 35 S Sheridan Dr, Muskegon, MI 49442, USA

1:00 PM to 3:00 PM

Track Practice

Middle School Main Calendar

Mar 30

1:00 PM to 3:00 PM

31

Mar 31

OVMS Book Fair-8-2:30pm and during conferences

Middle School Main Calendar

Mar 27 - Mar 31

OVMS Gym Lobby

OVMS Conferences Release at 12:50pm

Middle School Main Calendar

Mar 31

Orchard View Middle School, 35 S Sheridan Dr, Muskegon, MI 49442, USA
Middle School Upcoming Events

iCal Feed
Heart & Sole Practice

Middle School Main Calendar

Mar 23

2:30 PM to 4:00 PM

End of Marking Period 3

Middle School Main Calendar

Mar 24

Orchard View Middle School, 35 S Sheridan Dr, Muskegon, MI 49442, USA

Heart & Sole Practice

Middle School Main Calendar

Mar 27

2:30 PM to 4:00 PM

Track Practice

Middle School Main Calendar

Mar 27

2:30 PM to 4:00 PM

OVMS Book Fair-8-2:30pm and during conferences

Middle School Main Calendar

Mar 27 - Mar 31

OVMS Gym Lobby

Student Service Club Meeting

Middle School Main Calendar

Mar 28

2:30 PM to 3:00 PM

OVMS RM 14

Want to get more involved with school? Looking for volunteer Opportunity? Come and see what SSC is all about. We have numerous activities that we do which include: working concession stands for OVME sporting events, decorating, box tops, craft and other projects to help make OVME a GREAT place. Will meet every other Tuesday.

Track Practice

Middle School Main Calendar

Mar 28

2:30 PM to 4:00 PM

OVMS Conferences Release at 12:50pm

Middle School Main Calendar

Mar 29

Orchard View Middle School, 35 S Sheridan Dr, Muskegon, MI 49442, USA

Track Practice

Middle School Main Calendar

Mar 29

1:00 PM to 3:00 PM

OVMS Conferences Release at 12:50pm

Middle School Main Calendar

Mar 30

Orchard View Middle School, 35 S Sheridan Dr, Muskegon, MI 49442, USA

Track Practice

Middle School Main Calendar

Mar 30

1:00 PM to 3:00 PM

OVMS Conferences Release at 12:50pm

Middle School Main Calendar

Mar 31

Orchard View Middle School, 35 S Sheridan Dr, Muskegon, MI 49442, USA

Spring Break

Middle School Main Calendar

Apr 3 - Apr 7

Orchard View Middle School, 35 S Sheridan Dr, Muskegon, MI 49442, USA

Heart & Sole Practice

Middle School Main Calendar

Apr 10

2:30 PM to 4:00 PM

Track Practice

Middle School Main Calendar

Apr 10

2:30 PM to 4:00 PM

Spotlights