Welcome to Orchard View Early Elementary
2820 MacArthur Road, Muskegon, Michigan 49442
Ph: 231.760.1850 Fax: 231.760.1840
Regular School hours are 8:45 a.m. to 3:40 p.m.
Early Release dismissal time 1:55 p.m.
Welcome to the Orchard View Early Elementary website. Our school is an outstanding setting for young students to learn and grow. All orchard view kindergartners and first graders attend school in our building. Additionally our building hosts great start readiness preschool classrooms and the early childhood special education preschool classrooms for the district. This means that our staff has the opportunity to interact with some of the youngest students in our fine school district on a daily basis.
We focus on providing a safe and nurturing environment that views every learner as a unique individual. Our teachers work hard to provide a dynamic curriculum for each and every child. We are a school that practices positive behavior supports to help model for our students behaviors that help them become successful future learners. We strive to teach our students to be safe, to be kind and in control of themselves.
It is our belief that parents are essential partners in the education process. To that end we work very hard to provide a good line of communication with our families. Our website page provides many helpful pieces of information. There are several other ways to find out what is going on here at OVEE. Orchard View has an app for cellular phones called cardinal connect. We also have a very active presence on facebook.
If you have questions for our staff or would like to come visit our school, please feel free to call us at 231-760-1850, or email me directly at beth.ackley@orchardview.org.
It is truly a great day to be a Cardinal. Our school is a fun and joyful place for little learners to grow and be their best. We invite you to come experience all the wonderful things that are happening here at Orchard View Early Elementary School.
Beth Ackley, Principal
Early Elementary Announcements

View Archives
Career Awareness with Mrs Covington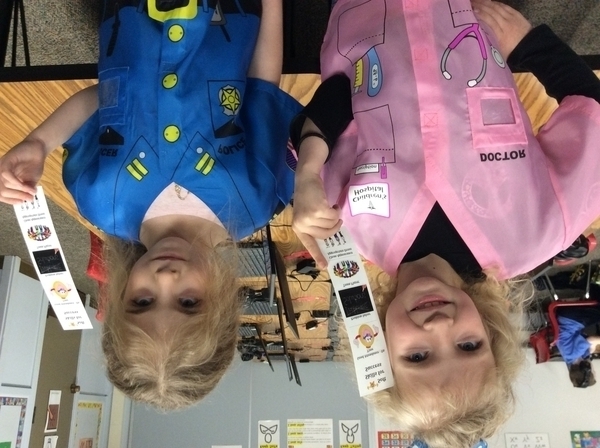 Calendar

Spotlights