Welcome to Orchard View High School
16 North Quarterline, Muskegon, Michigan 49442
Ph: 231.760.1400 Fax: 231.760.1407
Students and Parents:

I would like to take this opportunity to welcome you to Orchard View High School! Academically, we have some exciting opportunities. In English and Science we offer Honors classes to qualified students that challenge students in higher level learning skills. We have the benefit of being across the street from Muskegon Community College. Because of our proximity, we have many students that take advantage of dual enrollment opportunities and graduate with a significant portion of their freshman year already completed! We are also within walking distance of our Career Technical Center. OV has the highest percentage of students in the county taking advantage of their programs. OVHS also has many after school opportunities for tutoring to help your son or daughter achieve greater success.
We have many exciting activities, clubs, and organizations offered to students. Our chess club has about 20 students that meet formally and informally the entire year. The Quiz Bowl team competes against other schools in trivia competitions. The Robotics team builds robots and competes against other robotics clubs. OV also features an Environmental Club and Be the Difference (our anti-bullying) Club. The Sportsmen's Club has ventured to Canada to fish and hunt, and is planning a trip to Alaska.
There are also plenty of informal opportunities for students to get involved in positive activities. Homecoming is a very busy time of the year where students can be involved in building the float, organizing the parade, powder puff football game, bonfire, and the homecoming dance, to name a few. Snowcoming is also a very busy time where students will spend several nights decorating class wings, building grocery cart floats, making banners and other activities that lead up to the exciting Snowcoming assembly and competition.
There are also many opportunities for parents to get involved as well. Our staff is very welcoming and open to parents coming in to simply see what is going on, or helping out with various classroom activities. We also encourage parents to assist with any of our clubs and organizations. Please feel free to stop in anytime to talk about these opportunities.
Thank you for your time and again, welcome to OV! Go Cardinals!
Dan Bolhuis
Principal
High School Announcements

RSS
View Archives
April 21, 2017
Announcements for the week of April 24, 2017
February 27, 2017
Stay Safe West Michigan!
Human Trafficking in Muskegon
Tips for Parents Concerning Human Trafficking:
Did you know that human trafficking is happening right here in Muskegon County? Although we don't know exactly how prevalent the issue is here in Muskegon Co., the Lakeshore Human Trafficking Task Force works with victims on a regular basis - so we know its happening. The good news is that there are a number of ways you can empower your teens to make smart decisions & stay safe. Below is a link tos a one-page list of tips for parents. If you're interested in more information, check out this website:

Polaris Project

Tips for Parents Concerning Human Trafficking

Safety Tips for Teens Concerning Human Trafficking
Not sure where to start in discussing human trafficking with your teen? Below is a link to a one-page flyer of tips for teens on what to look out for, staying safe, and what to do if they encounter a trafficking situation. Take time to review it. Check out more ways to stay safe using technology at

Netsmartz

Tips for Teens Concerning Human Trafficking
Attention Parents!!

Personal Curriculum (PC)
The Personal Curriculum (PC) is a process to modify specific credit requirements and/or content expectations based on the individual learning needs of a student. It is designed to serve students who want to accelerate or go beyond the MMC requirements and students who need to individualize learning requirements to meet the MMC requirements. Click on the link below to view and print out the Personal Curriculum Request Form.
Upcoming Driver's Education Segment 1
Attention parents of students interested in taking
Drivers Ed through Orchard View Community Education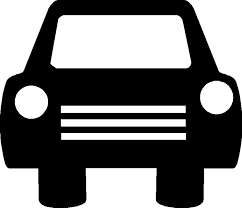 Our next Segment 1 Drivers Ed session is from March 6th-March 30th. This is a 4 week class that runs from 3:30-5:30pm on Monday, Tuesday & Thursday. Drive times will be scheduled also. You must be 14 years 8 months by the first class session. Cost is $350. If you are interested, stop by our OV Community Ed office or OV High School to pick up a registration form. The form is on our website also. The form, birth certificate and payment must be returned to the OV Community Ed office on 1765 Ada Avenue. If you have any questions, please call 760-1350. Application deadline for this session is March 1st.

drivers educ 16-17 application

Calendar
High School Calendar
›

‹

April

2017

S
M
T
W
T
F
S
1
2
3

Apr 3

SPRING BREAK - NO SCHOOL

High School Main Calendar

Apr 3 - Apr 7

Spring Break! No school April 3-7, 2017

4

Apr 4

SPRING BREAK - NO SCHOOL

High School Main Calendar

Apr 3 - Apr 7

Spring Break! No school April 3-7, 2017

5

Apr 5

SPRING BREAK - NO SCHOOL

High School Main Calendar

Apr 3 - Apr 7

Spring Break! No school April 3-7, 2017

6

Apr 6

SPRING BREAK - NO SCHOOL

High School Main Calendar

Apr 3 - Apr 7

Spring Break! No school April 3-7, 2017

7

Apr 7

SPRING BREAK - NO SCHOOL

High School Main Calendar

Apr 3 - Apr 7

Spring Break! No school April 3-7, 2017

8
9
10
11

Apr 11

SAT testing for Juniors

High School Main Calendar

12

Apr 12

Work Keys testing for Juniors

High School Main Calendar

13

Apr 13

M-STEP Testing

High School Main Calendar

14

Apr 14

10:50 AM to 2:30 PM

Half Day for students

High School Main Calendar

Apr 14

10:50 AM to 2:30 PM

Students dismissed at 10:50 am

15
16
17

Apr 17

Community Service Hours Due for Seniors

High School Main Calendar

Apr 17

Seniors must have all their Community Service hours turned in by today!

18
19

Apr 19

1:00 PM to 2:30 PM

EARLY Release

High School Main Calendar

Apr 19

1:00 PM to 2:30 PM

Students dismissed at 1 pm

20
21
22
23
24
25
26

Apr 26

1:00 PM to 2:30 PM

EARLY Release

High School Main Calendar

Apr 26

1:00 PM to 2:30 PM

Students dismissed at 1 pm

27
28
29
30
HS Upcoming Events

iCal Feed
EARLY Release

High School Main Calendar

Apr 26

1:00 PM to 2:30 PM

Students dismissed at 1 pm

EARLY Release

High School Main Calendar

May 3

1:00 PM to 2:30 PM

Students dismissed at 1 pm

EARLY Release

High School Main Calendar

May 10

1:00 PM to 2:30 PM

Students dismissed at 1 pm

Junior/Senior Prom

High School Main Calendar

Honors Assembly

High School Main Calendar

Last Day for Seniors if no exams

High School Main Calendar

May 19

Last day for Seniors if they do not have to take exams

Senior Exams

High School Main Calendar

Senior Credit Recovery must be completed

High School Main Calendar

Memorial Day - No School

High School Main Calendar

GRADUATION

High School Main Calendar

Jun 4

2:00 PM to 3:30 PM

High School Field House (gymnasium)

EARLY Release

High School Main Calendar

Jun 7

1:00 PM to 2:30 PM

Students dismissed at 1 pm

EXAMS - Students dismissed at 1 pm

High School Main Calendar

Jun 8

1:00 PM to 2:30 PM

Exams - students dismissed at 1 pm - NO LUNCH

EXAMS - Students Dismissed at 1 pm

High School Main Calendar

Jun 9

1:00 PM to 2:30 PM

Exams - students dismissed at 1 pm - NO LUNCH

Spotlights