District News

District Calendar
›

‹

February

2017

S
M
T
W
T
F
S
1
2
3
4
5
6
7
8
9
10
11
12
13

Feb 13

6:30 PM to 7:30 PM

Committee of the Whole Work Session

District Calendar

Feb 13

6:30 PM to 7:30 PM

OVHS Community Room

14
15
16
17
18
19
20

Feb 20

6:30 PM to 7:30 PM

Regular Board Meeting

District Calendar

Feb 20

6:30 PM to 7:30 PM

OVHS Community Room

21
22
23
24
25
26
27
28
Upcoming District Events

iCal Feed
Regular Board Meeting

Board of Education

Mar 13

6:30 PM to 7:30 PM

OVHS Community Room

Regular Board Meeting

Board of Education

Apr 17

6:30 PM to 7:30 PM

OVHS Community Room

Regular Board Meeting

Board of Education

May 15

6:30 PM to 7:30 PM

OVHS Community Room
Upcoming Driver's Education
Segment 1
Attention parents of students
interested in taking
Drivers Ed through
Orchard View Community Education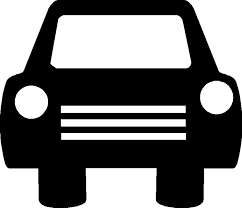 Our next Segment 1 Drivers Ed session is from March 6th-March 30th. This is a 4 week class that runs from 3:30-5:30pm on Monday, Tuesday & Thursday. Drive times will be scheduled also. You must be 14 years 8 months by the first class session. Cost is $350.
If you are interested, stop by our OV Community Ed office or OV High School to pick up a registration form. The form is on our website also. The form, birth certificate and payment must be returned to the OV Community Ed office on 1765 Ada Avenue. If you have any questions, please call 760-1350. Application deadline for this session is March 1st.

drivers educ 16-17 application

Inclement Weather and Closing School - Letter from our Superintendent
Winter 2016/2017: Click here to view or print the letter regarding inclement weather from Jim Nielsen, Superintendent of Orchard View Schools.
FACEBOOK
Problems Viewing Website?
This website is best viewed using Google Chrome, Mozilla Firefox, or Internet Explorer 9 (or higher)
Orchard View Wall of Honor

Wall of Honor Nomination Form

Spotlights

Anti-Harrassment Compliance Officers

Jim Nielsen, Superintendent
35 S. Sheridan
Muskegon, MI 49442
231-760-1310

Kim Bidwell, Director of Business & Personnel
35 S. Sheridan
Muskegon, MI 49442
231-760-1304

Rhonda Galarneau, Human Resource Coordinator
35 S. Sheridan
Muskegon, MI 49442
231-760-1309