Hard Lock Down Drills to be held at OV in November

Dear Parents:
This notification serves as a reminder that
​Orchard View Schools will be practicing 'Hard Lock Down Drills' at all of our buildings between now and the end of November. For safety reasons, law enforcement recommends that these practice drills NOT be made public prior to the drill. ​Staff and ​Students will be notified on the day of the drill prior to going into a 'lock down' situation. OV Schools must prepare for different types of emergencies and regularly practice safety procedures and exercises with students, staff and community law enforcement teams.
A 'Hard Lock Down Drill' focuses on an inside intruder and requires all students and staff to remain in locked areas within the building. This drill will include a number of law enforcement agencies from several communities. There will be several police and sheriff vehicles on campus. Both school personnel and law enforcement will review lock down procedures ​following​ the drill to assure the best safety practices are in place. Should an actual emergency or disaster situation ever arise in our area while school is in session, we want you to be aware that our schools have made preparations to respond effectively to such situations. Additional lock down drills will be conducted throughout the school year.
While no amount of planning can prevent all tragedies, we are doing everything we can to keep students and staff safe while at school. School Districts in Michigan are required to perform fire and evacuation drills, weather and lock down exercises throughout the school year. Several of our drills are conducted with the assistance of local law enforcement and emergency personnel.
Yours in Education,

Pat Walstra, Superintendent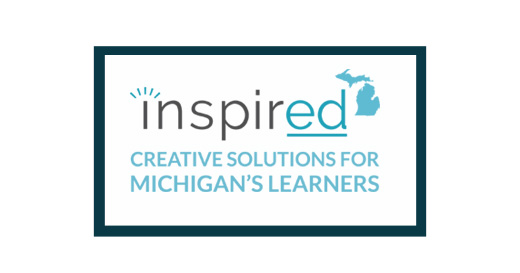 InspirED Michigan was developed to introduce others to the new reality of Michigan's public schools and the innovative and inspiring stories happening every day for Michigan's 1.5 million public school students. It can be viewed at www.inspiredmichigan.com and has already been noticed by popular news media sources that are retelling the stories!
---
---
---
_________________________________

District Calendar
Upcoming District Events

iCal Feed
Orchard View Central Office Conference Room

6:00 PM to 6:30 PM

Orchard View Central Office Conference Room

6:30 PM to 7:30 PM

OV High School, Community Room

7:00 PM to 8:00 PM

OV High School, Community Room

6:30 PM to 7:30 PM

Organizational Meeting @ 6:30pm (In conjunction with Board Work Session)

OVHS Community Room

6:30 PM to 8:00 PM

Professional Devel. - No School

OV High School, Community Room

7:00 PM to 8:00 PM

Spotlights