Facebook
February COLDDD Winter Weather
Letter to OV Parents
_______________________________
February 19, 2015
Dear OV Parents:
February is generally the month we start to see warmer temperatures and melting snow. Unfortunately, this is not the case this month. Sometimes weather conditions are difficult to predict especially if the bad weather is anticipated to arrive later in a school day. The decision to cancel school generally occurs in the early morning of the cancelled day. Occasionally we have enough information from the Michigan State Police and the National Weather Service to cancel school the night before providing time for parents to make arrangements for the day school is closed.
The next few days are predicted to be very cold with varying winds. The National Weather Service has provided a guide for schools to consider when making weather related decisions. Several variables factor into these decisions. In the event the temperature reaches below -20 degrees Fahrenheit, schools will likely close or have a delayed start. Safety of our students and staff will always be in the forefront of a school closing decision. It is definitely winter in West Michigan. Educating our students is our mission and cold, wintery days come along with the challenge. Please bundle kids in layers as the next few days promise to be unseasonably cold.
Thank you for your continued understanding. More information about closing school can be found on the Orchardview.org website under the 'Inclement Weather' link.
Sincerely,
Pat Walstra, Superintendent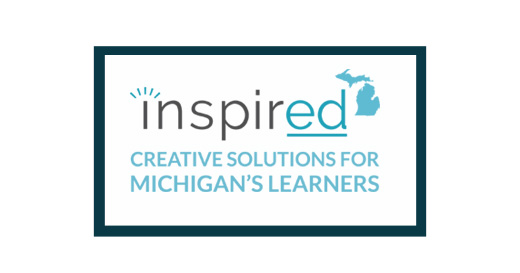 InspirED Michigan was developed to introduce others to the new reality of Michigan's public schools and the innovative and inspiring stories happening every day for Michigan's 1.5 million public school students. It can be viewed at www.inspiredmichigan.com and has already been noticed by popular news media sources that are retelling the stories!
---
---
---
_________________________________

District Calendar
›

‹

March

2015

S
M
T
W
T
F
S
1
2
3
4
5
6
7
8

Mar 8

Daylight Savings

District Calendar

Mar 8

(Turn clocks ahead)

9

Mar 9

6:30 PM to 7:30 PM

Committee of the Whole Board Work Session

District Calendar

10

Mar 10

1/2 Day School

District Calendar

Mar 10

1/2 Day Professional Devel.

11
12
13
14
15
16

Mar 16

7:00 PM to 8:00 PM

School Board Meeting

District Calendar

Mar 16

7:00 PM to 8:00 PM

OV High School, Community Room

17
18
19
20
21
22
23
24
25
26
27
28
29
30

Mar 30

Parent Teacher Conferences

District Calendar

Mar 30 - Mar 31

Early Release - All Buildings

31

Mar 31

Parent Teacher Conferences

District Calendar

Mar 30 - Mar 31

Early Release - All Buildings
Upcoming District Events

iCal Feed
Daylight Savings

District Calendar

Mar 8

(Turn clocks ahead)

1/2 Day School

District Calendar

Mar 10

1/2 Day Professional Devel.

School Board Meeting

District Calendar

Mar 16

7:00 PM to 8:00 PM

OV High School, Community Room

Parent Teacher Conferences

District Calendar

Mar 30 - Mar 31

Early Release - All Buildings

Parent Teacher Conferences

District Calendar

Apr 1

Early Release - Elementaries

Early Release - Elementaries

District Calendar

Good Friday - No School

District Calendar

Spring Break

District Calendar

School Board Meeting

District Calendar

Apr 20

7:00 PM to 8:00 PM

OV High School, Community Room
This website is best viewed using Google Chrome, Mozilla Firefox, or Internet Explorer 9 (or higher)

Spotlights