District News
THE MUSKEGON PROMISE IS HERE:
2 YEARS OF COLLEGE – FREE !!!
BEGINNING WITH THE CLASS OF 2017
The Muskegon Area Promise is a commitment to the young people of our community--that if they work hard they will be able to earn at least a two-year college degree tuition free. Read Superintendent Jim Nielsen's letter to parents to learn more about this awesome opportunity!!

Promise letter to Parents.
OV District News

RSS
Aug 10, 2015
OV Schools Awarded AdvancED School System Accreditation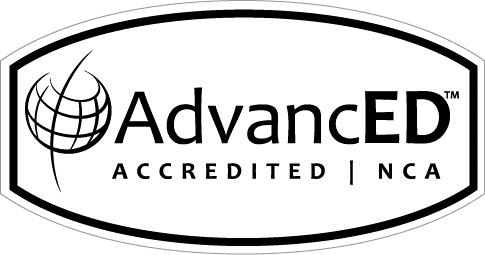 (Muskegon, Michigan – 8/10/15) – Jim Nielsen announced today that Orchard View Schools was granted AdvancED School System Accreditation from the AdvancED Accreditation Commission, the national commission that confers the North Central Association Commission on Accreditation and School Improvement (NCA CASI) accreditation seal.  This means that the system and all of its schools are accredited, and that Orchard View Schools is recognized across the nation as a quality school system....
December 17, 2015
Dear Orchard View Community,
At Orchard View we believe in helping students Discover, Learn and Succeed. In order to help every student reach his/her potential, our staff and administrators work tirelessly to create and implement programs that are relevant and meaningful for our students. We also support the development of students' abilities to think critically and become problem solvers who are college and career "aware and ready."
Here in Orchard View, we are intentional about using the data that is available to us so we can make intentional, and informed decisions to lead improvement and overall success in the teaching and learning of our students. Unfortunately, not all feedback and sources of data are equal. Not all are as user-friendly, informative, and/or comprehensive as would like them to be. It's not that the data is unreadable, it simply does not accurately reflect all the results of the complex work we do on a daily basis.
We know the MSTEP is new and understand new beginnings can be difficult. With this new test, the 7-month gap between the time the assessments were given and when we received the scores make it difficult to see the amount and type of work that has been done since last April and today; the delay makes it difficult to understand what the scores intend to represent.
While we believe the new test is a step forward in measuring the skills and knowledge all students need to be successful in the 21st Century, it is one of many data points we use to reflect on student learning. We will reflect on these results AND we will rely on our daily formative assessments, our common assessments, Dibels, Fountas and Pinnell, STAR Reading, Delta Math, and other valid and reliable assessments that provide us with accurate, aligned, and timely information to inform our instruction.
If you've read this far, and look at our scores, you should be wondering- how DID we do? I suppose it will likely depend on your perspective. My take is that our mission cannot be quantified, categorized, or evaluated by a one "point in time" state provided assessment. What I will assure to you is this: Our mission of all kids discovering, learning and succeeding in maximizing their true potential is not and will not come second to anything.
Sincerely,
Jim Nielsen, Superintendent

Spring 2015 M-STEP Final Statewide Results

District Calendar
›

‹

June

2016

S
M
T
W
T
F
S
1
2
3
4
5
6
7
8
9

Jun 9

Early Release All Buildings - Full day for Teachers

District Calendar

10

Jun 10

Last day of School - Early Release All Buildings - Full day for Teachers

District Calendar

11
12
13

Jun 13

6:30 PM to 7:30 PM

Committee of the Whole Work Session

District Calendar

Jun 13

6:30 PM to 7:30 PM

16 N. Quarterline Rd., Muskegon, MI 49442

14
15
16
17
18
19
20

Jun 20

6:30 PM to 7:30 PM

Regular Board Meeting

District Calendar

Jun 20

6:30 PM to 7:30 PM

16 N. Quarterline Rd., Muskegon, MI 49442

6:45 PM to 7:00 PM

Budget Hearing

District Calendar

Jun 20

6:45 PM to 7:00 PM

16 N. Quarterline Rd., Muskegon, MI 49442

21
22
23
24
25
26
27
28
29
30
Upcoming District Events

iCal Feed
OV Parent Safety Letter from our Superintendent
December 10, 2015: Click here to view or print the letter for all parents from Jim Nielsen, Superintendent of Orchard View Schools.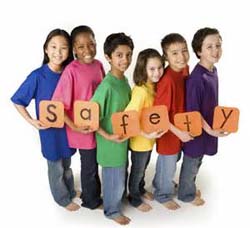 FACEBOOK
Problems Viewing Website?
This website is best viewed using Google Chrome, Mozilla Firefox, or Internet Explorer 9 (or higher)

Spotlights

Anti-Harrassment Compliance Officers

Jim Nielsen, Superintendent
35 S. Sheridan
Muskegon, MI 49442
231-760-1310

Kim Bidwell, Director of Business & Personnel
35 S. Sheridan
Muskegon, MI 49442
231-760-1304

Rhonda Galarneau, Human Resource Coordinator
35 S. Sheridan
Muskegon, MI 49442
231-760-1309