One School, One Book
March is Reading Month is Here!
This year, Cardinal Elementary is excited to launch One School, One Book.
Our community book is Charlotte's Web. We will have a variety of activities around the book this month.
Video links are available below for families who wish to watch the chapters be read by Cardinal Staff. There are links to Spanish audio on the link to the right.
The calendar below lists special events and activities throughout the month of March.
Happy Reading!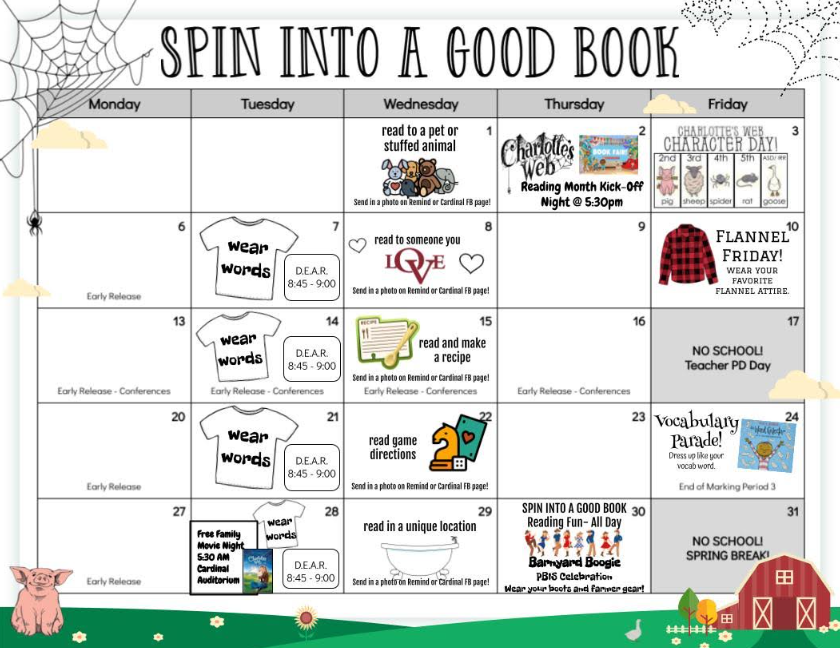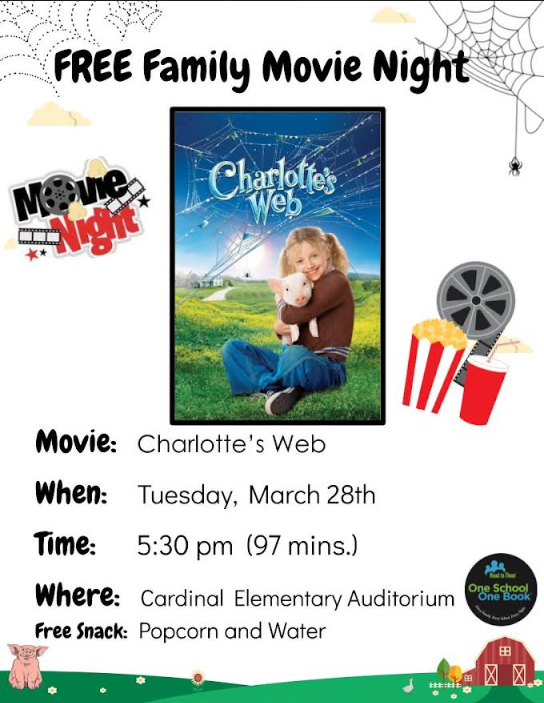 Family Reading Calendar