Welcome to Orchard View High School
16 North Quarterline, Muskegon, Michigan 49442
Ph: 231.760.1400 Fax: 231.760.1407
Video tour of the beautiful Orchard View High School

Returning and new students and families will enjoy watching this video tour of our beautiful High School. Click the link below!

Orchard View High School video tour
School doors are locked at all times except for 8:45 - 9:00 a.m.
Students who are dropped off before this time will not be let into the building.
All visitors must have an appointment before entering the building. Only visitors that have an appointment will be buzzed in.
If you are picking your child up early from school, please call the office at 231-760-1400 and speak with an office staff to sign them out.
If you are dropping something off for your child, you will have to use the buzzer system for someone to meet you at the door.
December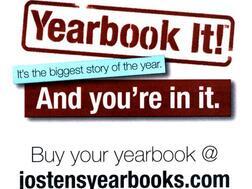 December 11, 2020
2020- 2021 Yearbooks
20-21 yearbooks are on sale.  You can order them on line at  www.jostensyearbook.com or you can fill out the order form and return the order form and money into the office.  The yearbook is $55. plus tax (total is $58.30 which tax included)  The deadline to order a yearbook is June 4, 2021.  If you have any questions, you can contact the office or email hs.communications@orchardview.org
November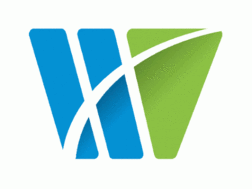 November 20, 2020
Smart Recovery for Teens
A FREE self-help addiction program where youth 13 and older can get together to try and change behaviors that hurt themselves and others, such as smoking, drinking, fighting and drug use.
Attention Parents!!

Personal Curriculum (PC)
The Personal Curriculum (PC) is a process to modify specific credit requirements and/or content expectations based on the individual learning needs of a student. It is designed to serve students who want to accelerate or go beyond the MMC requirements and students who need to individualize learning requirements to meet the MMC requirements. Click on the link below to view and print out the Personal Curriculum Request Form.

Upcoming Driver's Education Segment 1

The Segment 1 Drivers Ed Class from June 7-June 24, 2021 IS FULL.
However, there is a Segment 1 class also scheduled from July 12-July 29, 2021. This session is 3 weeks long. The class time runs from 8am-10am on Monday, Tuesday, Wednesday and Thursday. Drive times will be scheduled in addition to class time.
There will also be a 6 week segment 1 Drivers Ed class from Sept. 7-Oct. 14, 2021 after school on Tuesdays and Thursdays from 3:30-5:30pm.
The class is held at Orchard View Community Education on 1765 Ada Avenue. You must be 14 years 8 months by the first class session. Cost is $350. If you are interested, stop by our OV Community Ed office (1765 Ada Ave) to pick up a registration form. The form is also available at the OV High School front office or using the link below. The form, birth certificate and payment must be returned to the OV Community Ed office on 1765 Ada Avenue. If you have any questions, please call 760-1350.
Classes DO fill up (limit of 24) so if you are interested please sign up soon.

Driver's Education Registration form 2020-2021
OVPLA- (Virtual) Orchard View Personalized Learning Academy:
Here are some helpful resources:
Here is a video tutorial that explains some how to's and much more.
https://www.loom.com/share/9bde42cccbba45afaf6b0557ebcc50e0
Here is a link to some questions and answers.

/downloads/ovhs_files/ovpla_faq_for_high_school_1.pdf
Here is a Google Slide of the video tutorial

/downloads/ovhs_files/orchard_view_personalized_learning_academy_ovpla_1_1.pdf
OVPLA Newsletter from September 3, 2020

/downloads/ovhs_files/ovpla_update_9_3_2020.pdf
Every Tuesday in September, our Tech Dept will be stationed at the entrance of the middle school from 12 noon - 1 pm. You may pick up a chromebook during that time frame if you haven't yet. Also, if you are having any issues with your chromebook device, you may bring it to us for repair as well. If you are having trouble with your chromebook- please email the help desk at cbhelp@orchardview.org.

Calendar
High School Calendar
High School Calendar

Previous

May

2021

Next

S
M
T
W
T
F
S
1

May 1

5:30 PM to 6:30 PM

Application for Schools of Choice Window

Calendar:

High School Main Calendar

Mayroong video call ang event na ito. Sumali sa: https://meet.google.com/jfv-hjmy-vrj (US) +1 601-909-0294 PIN: 427154710#

2

May 2

5:30 PM to 6:30 PM

Application for Schools of Choice Window

Calendar:

High School Main Calendar

Mayroong video call ang event na ito. Sumali sa: https://meet.google.com/jfv-hjmy-vrj (US) +1 601-909-0294 PIN: 427154710#

3

May 3

5:30 PM to 6:30 PM

Application for Schools of Choice Window

Calendar:

High School Main Calendar

Mayroong video call ang event na ito. Sumali sa: https://meet.google.com/jfv-hjmy-vrj (US) +1 601-909-0294 PIN: 427154710#

4

May 4

5:30 PM to 6:30 PM

Application for Schools of Choice Window

Calendar:

High School Main Calendar

Mayroong video call ang event na ito. Sumali sa: https://meet.google.com/jfv-hjmy-vrj (US) +1 601-909-0294 PIN: 427154710#

5

May 5

5:30 PM to 6:30 PM

Application for Schools of Choice Window

Calendar:

High School Main Calendar

Mayroong video call ang event na ito. Sumali sa: https://meet.google.com/jfv-hjmy-vrj (US) +1 601-909-0294 PIN: 427154710#

6

May 6

5:30 PM to 6:30 PM

Application for Schools of Choice Window

Calendar:

High School Main Calendar

Mayroong video call ang event na ito. Sumali sa: https://meet.google.com/jfv-hjmy-vrj (US) +1 601-909-0294 PIN: 427154710#

7

May 7

5:30 PM to 6:30 PM

Application for Schools of Choice Window

Calendar:

High School Main Calendar

Mayroong video call ang event na ito. Sumali sa: https://meet.google.com/jfv-hjmy-vrj (US) +1 601-909-0294 PIN: 427154710#

8

May 8

5:30 PM to 6:30 PM

Application for Schools of Choice Window

Calendar:

High School Main Calendar

Mayroong video call ang event na ito. Sumali sa: https://meet.google.com/jfv-hjmy-vrj (US) +1 601-909-0294 PIN: 427154710#

7:00 PM to 10:00 PM

OVHS - Prom

Calendar:

High School Main Calendar

Mayroong video call ang event na ito. Sumali sa: https://meet.google.com/uep-kjuj-eid (US) +1 224-408-1239 PIN: 471440839#

9

May 9

5:30 PM to 6:30 PM

Application for Schools of Choice Window

Calendar:

High School Main Calendar

Mayroong video call ang event na ito. Sumali sa: https://meet.google.com/jfv-hjmy-vrj (US) +1 601-909-0294 PIN: 427154710#

10

May 10

5:30 PM to 6:30 PM

Application for Schools of Choice Window

Calendar:

High School Main Calendar

Mayroong video call ang event na ito. Sumali sa: https://meet.google.com/jfv-hjmy-vrj (US) +1 601-909-0294 PIN: 427154710#

11

May 11

5:30 PM to 6:30 PM

Application for Schools of Choice Window

Calendar:

High School Main Calendar

Mayroong video call ang event na ito. Sumali sa: https://meet.google.com/jfv-hjmy-vrj (US) +1 601-909-0294 PIN: 427154710#

12

May 12

5:30 PM to 6:30 PM

Application for Schools of Choice Window

Calendar:

High School Main Calendar

Mayroong video call ang event na ito. Sumali sa: https://meet.google.com/jfv-hjmy-vrj (US) +1 601-909-0294 PIN: 427154710#

13

May 13

5:30 PM to 6:30 PM

Application for Schools of Choice Window

Calendar:

High School Main Calendar

Mayroong video call ang event na ito. Sumali sa: https://meet.google.com/jfv-hjmy-vrj (US) +1 601-909-0294 PIN: 427154710#

14

May 14

5:30 PM to 6:30 PM

Application for Schools of Choice Window

Calendar:

High School Main Calendar

Mayroong video call ang event na ito. Sumali sa: https://meet.google.com/jfv-hjmy-vrj (US) +1 601-909-0294 PIN: 427154710#

15

May 15

5:30 PM to 6:30 PM

Application for Schools of Choice Window

Calendar:

High School Main Calendar

Mayroong video call ang event na ito. Sumali sa: https://meet.google.com/jfv-hjmy-vrj (US) +1 601-909-0294 PIN: 427154710#

16

May 16

5:30 PM to 6:30 PM

Application for Schools of Choice Window

Calendar:

High School Main Calendar

Mayroong video call ang event na ito. Sumali sa: https://meet.google.com/jfv-hjmy-vrj (US) +1 601-909-0294 PIN: 427154710#

17

May 17

5:30 PM to 6:30 PM

Application for Schools of Choice Window

Calendar:

High School Main Calendar

Mayroong video call ang event na ito. Sumali sa: https://meet.google.com/jfv-hjmy-vrj (US) +1 601-909-0294 PIN: 427154710#

OVHS- Senior Exams

Calendar:

High School Main Calendar

6:00 PM to 7:00 PM

OVHS - Senior's Last Day

Calendar:

High School Main Calendar

Mayroong video call ang event na ito. Sumali sa: https://meet.google.com/znx-khhd-gsw (US) +1 904-580-9776 PIN: 593836365#

18

May 18

5:30 PM to 6:30 PM

Application for Schools of Choice Window

Calendar:

High School Main Calendar

Mayroong video call ang event na ito. Sumali sa: https://meet.google.com/jfv-hjmy-vrj (US) +1 601-909-0294 PIN: 427154710#

19

May 19

5:30 PM to 6:30 PM

Application for Schools of Choice Window

Calendar:

High School Main Calendar

Mayroong video call ang event na ito. Sumali sa: https://meet.google.com/jfv-hjmy-vrj (US) +1 601-909-0294 PIN: 427154710#

20

May 20

5:30 PM to 6:30 PM

Application for Schools of Choice Window

Calendar:

High School Main Calendar

Mayroong video call ang event na ito. Sumali sa: https://meet.google.com/jfv-hjmy-vrj (US) +1 601-909-0294 PIN: 427154710#

21

May 21

5:30 PM to 6:30 PM

Application for Schools of Choice Window

Calendar:

High School Main Calendar

Mayroong video call ang event na ito. Sumali sa: https://meet.google.com/jfv-hjmy-vrj (US) +1 601-909-0294 PIN: 427154710#

22

May 22

5:30 PM to 6:30 PM

Application for Schools of Choice Window

Calendar:

High School Main Calendar

Mayroong video call ang event na ito. Sumali sa: https://meet.google.com/jfv-hjmy-vrj (US) +1 601-909-0294 PIN: 427154710#

23

May 23

5:30 PM to 6:30 PM

Application for Schools of Choice Window

Calendar:

High School Main Calendar

Mayroong video call ang event na ito. Sumali sa: https://meet.google.com/jfv-hjmy-vrj (US) +1 601-909-0294 PIN: 427154710#

2:00 PM to 3:00 PM

OVHS- Gradution

Calendar:

High School Main Calendar

Must have tickets Mayroong video call ang event na ito. Sumali sa: https://meet.google.com/nyp-ifda-uzq (US) +1 813-618-7584 PIN: 430306314#

2:00 PM to 3:30 PM

Graduation Class of 2021

Calendar:

High School Main Calendar

Mayroong video call ang event na ito. Sumali sa: https://meet.google.com/vfj-unww-ffd (US) +1 518-880-2898 PIN: 714196008#

2:00 PM to 3:30 PM

OVHS - Graduation

Calendar:

High School Main Calendar

Mayroong video call ang event na ito. Sumali sa: https://meet.google.com/urd-xfpg-auu (US) +1 347-798-0964 PIN: 624577495#

24

May 24

5:30 PM to 6:30 PM

Application for Schools of Choice Window

Calendar:

High School Main Calendar

Mayroong video call ang event na ito. Sumali sa: https://meet.google.com/jfv-hjmy-vrj (US) +1 601-909-0294 PIN: 427154710#

25

May 25

5:30 PM to 6:30 PM

Application for Schools of Choice Window

Calendar:

High School Main Calendar

Mayroong video call ang event na ito. Sumali sa: https://meet.google.com/jfv-hjmy-vrj (US) +1 601-909-0294 PIN: 427154710#

26

May 26

5:30 PM to 6:30 PM

Application for Schools of Choice Window

Calendar:

High School Main Calendar

Mayroong video call ang event na ito. Sumali sa: https://meet.google.com/jfv-hjmy-vrj (US) +1 601-909-0294 PIN: 427154710#

9:15 AM to 10:15 AM

OVHS Honor Assembly for 9th and 10th Graders

Location:

Live Stream on Facebook

Calendar:

High School Main Calendar

Mayroong video call ang event na ito. Sumali sa: https://meet.google.com/fjx-jhaj-uda (US) +1 470-228-3316 PIN: 717534269#

27

May 27

5:30 PM to 6:30 PM

Application for Schools of Choice Window

Calendar:

High School Main Calendar

Mayroong video call ang event na ito. Sumali sa: https://meet.google.com/jfv-hjmy-vrj (US) +1 601-909-0294 PIN: 427154710#

28

May 28

5:30 PM to 6:30 PM

Application for Schools of Choice Window

Calendar:

High School Main Calendar

Mayroong video call ang event na ito. Sumali sa: https://meet.google.com/jfv-hjmy-vrj (US) +1 601-909-0294 PIN: 427154710#

29

May 29

5:30 PM to 6:30 PM

Application for Schools of Choice Window

Calendar:

High School Main Calendar

Mayroong video call ang event na ito. Sumali sa: https://meet.google.com/jfv-hjmy-vrj (US) +1 601-909-0294 PIN: 427154710#

30

May 30

5:30 PM to 6:30 PM

Application for Schools of Choice Window

Calendar:

High School Main Calendar

Mayroong video call ang event na ito. Sumali sa: https://meet.google.com/jfv-hjmy-vrj (US) +1 601-909-0294 PIN: 427154710#

31

May 31

OVHS No School - Memorial Day

Calendar:

High School Main Calendar
HS Upcoming Events

Application for Schools of Choice Window

Calendar:

High School Main Calendar

Mayroong video call ang event na ito. Sumali sa: https://meet.google.com/jfv-hjmy-vrj (US) +1 601-909-0294 PIN: 427154710#

OVHS- Senior Exams

Calendar:

High School Main Calendar

OVHS - Senior's Last Day

Calendar:

High School Main Calendar

Mayroong video call ang event na ito. Sumali sa: https://meet.google.com/znx-khhd-gsw (US) +1 904-580-9776 PIN: 593836365#

OVHS- Gradution

Calendar:

High School Main Calendar

Must have tickets Mayroong video call ang event na ito. Sumali sa: https://meet.google.com/nyp-ifda-uzq (US) +1 813-618-7584 PIN: 430306314#

Graduation Class of 2021

Calendar:

High School Main Calendar

Mayroong video call ang event na ito. Sumali sa: https://meet.google.com/vfj-unww-ffd (US) +1 518-880-2898 PIN: 714196008#

OVHS - Graduation

Calendar:

High School Main Calendar

Mayroong video call ang event na ito. Sumali sa: https://meet.google.com/urd-xfpg-auu (US) +1 347-798-0964 PIN: 624577495#

OVHS Honor Assembly for 9th and 10th Graders

Time:

9:15 AM to 10:15 AM

Location:

Live Stream on Facebook

Calendar:

High School Main Calendar

Mayroong video call ang event na ito. Sumali sa: https://meet.google.com/fjx-jhaj-uda (US) +1 470-228-3316 PIN: 717534269#

OVHS No School - Memorial Day

Calendar:

High School Main Calendar

HS - 4th Quarter Exams

Calendar:

High School Main Calendar

HS - End of 4th Quarter

Calendar:

High School Main Calendar

HS - Last Day of School

Calendar:

High School Main Calendar

Spotlights