Welcome to Orchard View Middle School
35 South Sheridan, Muskegon, Michigan 49442
Ph: 231.760.1500 Fax: 231.760.1506
Regular School Hours: 8:50 a.m. to 2:10 p.m.
Middle School Announcements

View Archives
February 4, 2021
Severe Weather and Frigid Temperatures are in the Forecast
Often during the winter months we are faced with severe weather in the form of heavy snow, sleet, ice, freezing temperatures or other extreme conditions associated with winter in Michigan. Choosing when to close school due to inclement weather is not an easy decision. There are many factors to consider, and the process often begins the day before as we start to receive weather alerts from the National Weather Service. At times, information is also gathered from the transportation department, other local school districts, and local/state police agencies. Typically, early in the morning, central office staff members will gather all this data and travel the local roads so we can make an informed decision.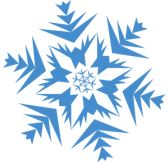 Based on all this information, a decision to open or close school is made. Because of the need to bus many of our 2000 students, we will always try to make our decision by 6:00am in order to give parents, staff, and students proper notification. The decision to close school will be delivered via a phone call, email, placed on the district web site, Facebook page, and on local news and radio stations. If the decision is made to close school for the day, all classes are canceled for both virtual and face to face learners.
Your child's safety, and that of our staff is our greatest priority and we always make decisions to keep students and staff as safe as possible. Generally speaking, temperatures less than -15 F, visibility less than ¼ mile and ice-covered or impassable roads are unsafe conditions that result in closing school. Ultimately, you know the conditions in your neighborhood and your child's age and health; therefore, please be sure to prepare your children properly for the weather on a daily basis.
I am well aware that after making a decision, there may be questions regarding the decision. As always, you can contact me at 760-1300 or email me at jim.nielsen@orchardview.org.
Jim Nielsen, Superintendent
"It's a Great Day to be a Cardinal"

Calendar

Spotlights