Parent Portal

Annual Education Report - 2022
Inside the cover letter you will find the link to the OV Early Elementary Annual Education Report for school year 2021-2022.

OVEE Handbook 2020-21 (Read Version)

OVEE Handbook 2020-21 (Print Version)

Medication Disbursement Form
Low-Cost Internet Solutions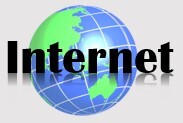 Parents, are you looking for low-cost internet connection options, to ensure your child can complete their homework assignments? Review the attached notice for more information...


Internet Connectivity
Welcome to Orchard View Early Elementary
Click the link below to see the latest news: Students of the Month, birthdays, and more. You'll see just what our students see on the monitors as they arrive in our beautiful school.

OVEE TV Monitor Announcements