For Parents

Annual Education Report
Inside the cover letter you will find the link to the Early Elementary Annual Education Report.

OVEE Handbook 2020-21 (Read Version)

OVEE Handbook 2020-21 (Print Version)

Medication Disbursement Form
Low-Cost Internet Solutions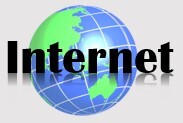 Parents, are you looking for low-cost internet connection options, to ensure your child can complete their homework assignments? Review the attached notice for more information...


Internet Connectivity
Teacher Request Form 2022-23 School Year
2022-23 Teacher Request form
Welcome to Orchard View Early Elementary
Click the link below to see the latest news: Students of the Month, birthdays, and more. You'll see just what our students see on the monitors as they arrive in our beautiful school.

OVEE TV Monitor Announcements