Welcome to Orchard View Middle School
35 South Sheridan, Muskegon, Michigan 49442
Ph: 231.760.1500 Fax: 231.760.1506
Regular School Hours: 7:25 a.m. to 2:20 p.m.
Early Release: 7:25 a.m. to 12:35 p.m.
Dear Orchard View Middle School Families!
The 2019-2020 school year is upon us, and we have some amazing things planned for our young people!
Orchard View Middle School is focused on making sure our students are developing the skills necessary to survive in the 21st century. Students will be connecting what they learn to the fields of Science, Technology, Engineering, Art, and Mathematics (S.T.E.A.M).
The world our kids live in gets more and more complex every day. This year, your students' thinking will be challenged in new ways. Teachers will be implementing new tools and new ways of teaching. The following things are just a few of the changes/additions students can expect this year at Orchard View Middle School:
Every student will have a personal Chromebook computer to use daily at school.
Along with the Chromebooks, new science curriculum (IQWST) and new math tools (MathXL) have been added to support students as we challenge their thinking and help them learn.
Project-based Learning (PBL) Academy is available for incoming sixth graders
STEM is now STEAM – All students will be exposed to the arts:

Sixth graders will take their choice of music. They may choose band or choir for the year
After sixth grade, they may drop music if they choose.
Graphic Arts has been added to the encore wheels for sixth, seventh, and eighth grade.
Graphic Arts will include traditional art values and concepts with the addition of learning how to digitize, advertise, and use technology to create art.

As part of our STEAM initiative, every student will be given a free T-shirt and backpack the first week of school.
Co-teaching will be in place in 12 classrooms throughout the day

That means twelve classes will have two teachers in the same room. This will make it easier for students that learn at different speeds to always be challenged and supported.

The partnership between the Career Tech Center (CTC) and OVMS is growing

Sixth, seventh, and eighth graders will now have the options of signing up and taking welding classes and engineering classes alongside ninth and tenth graders as part of the Third Session at the CTC.

All eighth grade students will take a Careers Class to help them connect their experiences and interests to potential occupations and job opportunities (and to OV high school courses).
After school programs will be built around student interests. Students will plan the after school programs. Programs last year included:

Cooking Class
Dog Training
Welding (at the CTC)
Tech Club
Art Club
Fun and Games
Fitness
Yoga

Late Bus will continue to run. NEST will continue to be available for students that need extra support or a place to study.
We are genuinely excited about the new tools and plans in place to support our students. If you have any questions, concerns, or ideas, don't hesitate to contact the principal, Mr. Joshua Smith.
Mr. Smith can be reached at 760-1501.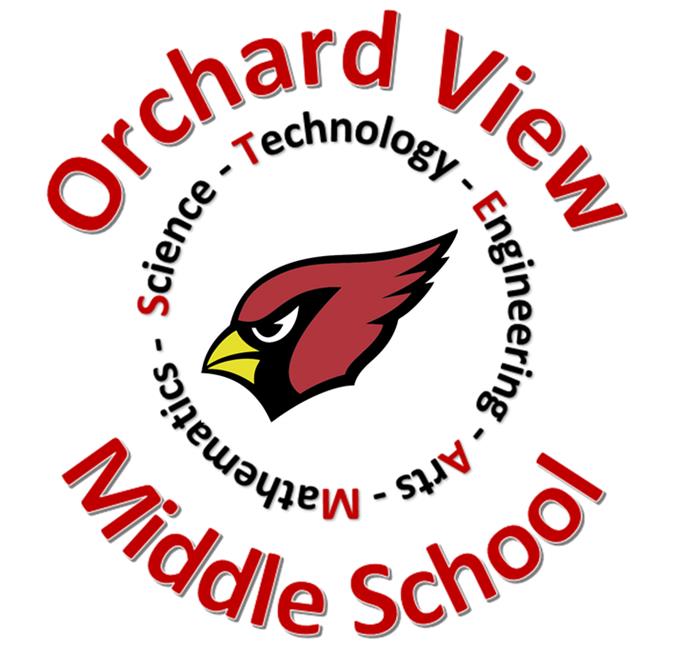 Plan to visit and check out the exciting things happening at OVMS this year. Here's to a great school year!
Yours,
Mr. Joshua Smith
OVMS Principal
Middle School Announcements

View Archives
8/29/19
Volleyball Open Gym
Open gym will be from 2:45 to 5:30 p.m. This day will be used for introduction and fundamentals. **You MUST have a sports physical on file to do volleyball tryouts next week.
9/3/19
Volleyball Tryouts
Volleyball tryout time is 2:45 p.m. to 5:30 p.m. Please wear gym clothes/shoes, bring a water bottle, & put your hair up. **You MUST have a sports physical on file to tryout!!**
9/4/19
Volleyball Tryouts
Volleyball tryout time is 2:45 p.m. to 5:30 p.m. Please wear gym clothes/shoes, bring a water bottle, & put your hair up. **You MUST have a sports physical on file to tryout!!**
9/5/19
Volleyball Tryouts
Volleyball tryout time is 2:45 p.m. to 5:30 p.m. Please wear gym clothes/shoes, bring a water bottle, & put your hair up. **You MUST have a sports physical on file to tryout!!**

Calendar
Middle School Calendar
Middle School Calendar

‹

August

2019

›

S
M
T
W
T
F
S
1
2
3
4
5
6
7
8
9
10
11
12
13
14
15
16
17
18
19
20
21

Aug 21

12:00 PM to 3:00 PM

ORIENTATION 12-3 pm

Calendar:

Middle School Main Calendar

22

Aug 22

2:00 PM to 5:00 PM

ORIENTATION 2-5 pm

Calendar:

Middle School Main Calendar

23
24
25
26
27
28
29
30
31
Middle School Upcoming Events

ORIENTATION 12-3 pm

Time:

12:00 PM to 3:00 PM

Calendar:

Middle School Main Calendar

ORIENTATION 2-5 pm

Calendar:

Middle School Main Calendar

First Day of School

Calendar:

Middle School Main Calendar

Spotlights