District Calendar
Orchard View District Wide Calendar
Upcoming District Events

Problems Viewing Website?
This website is best viewed using Google Chrome, Mozilla Firefox, or Internet Explorer 9 (or higher)

Spotlights
2018-2019 School Calendar
Click on the calendar image to view/print the full size OV School District calendar and legend. NOTE: The schedule has been adjusted (due to the winter weather days) to extend the school year by a few days. Please read Supt. Nielsen's update on the left side of this page for details.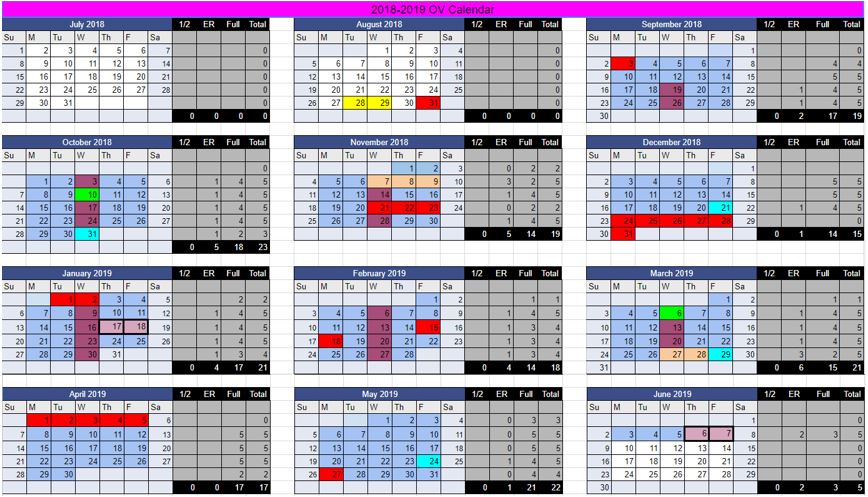 Visit the Wall of Honor website page to see the recipients throughout the years of awards in the following categories:
All-State (Athletics and Academics)
Soaring Cardinals
Board Members (12 or more years of service)
Community Contributors
Memorable Mentors
If you'd like to nominate someone for one of the categories, visit the page for the online form, or use the link below to print out the nomination form.

Wall of Honor Nomination Form
Anti-Harrassment Compliance Officers

Jim Nielsen, Superintendent
35 S. Sheridan
Muskegon, MI 49442
231-760-1310

Kim Bidwell, Director of Business & Personnel
35 S. Sheridan
Muskegon, MI 49442
231-760-1304

Rhonda Galarneau, Human Resource Coordinator
35 S. Sheridan
Muskegon, MI 49442
231-760-1309


THE MUSKEGON PROMISE IS HERE:
2 YEARS OF COLLEGE – FREE !!!
The Muskegon Area Promise is a commitment to the young people of our community--that if they work hard they will be able to earn at least a two-year college degree tuition free. Read Superintendent Jim Nielsen's letter to parents to learn more about this awesome opportunity!!

Promise letter to Parents.
Annual Reports