District News
District News & Alerts

View Archives
December
Winter 2019-2020
Winter Weather 2019-2020
Inclement Weather and Closing School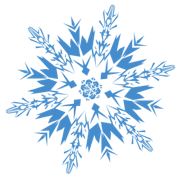 Winter 2019-20
Dear Orchard View Parents:
Winter weather in West Michigan will soon be here and can be very inconvenient for students and parents. Sometimes weather conditions are difficult to predict, especially if the bad weather is anticipated to arrive later in a school day. The decision to cancel school generally occurs in the early morning of the cancelled day. Occasionally we have enough information from the Michigan State Police and the National Weather Service to cancel school the night before thus providing time for parents to make arrangements for the day school is closed. Since weather can be so unpredictable, we do our best to make decisions that ultimately keep our children, staff and parents safe.
Orchard View Schools provides transportation for over 2000 students. Any time we close school there are several people we communicate with before making the decision. We have employees who drive the local roads before 5:00 a.m. and assess the conditions. Early morning drivers communicate with other local school districts to discuss road conditions, visibility and safety concerns for students, bus drivers, parents, and staff. All Muskegon County Superintendents also communicate with each other before and after a school closing decision is made.
A question I often get is, "If school is in session and the weather becomes really bad, will you send students home early?" Almost certainly, the answer is no. Although our parent calling system is efficient, we cannot assure small children can be picked up from bus stops or parents will be home in time to meet their children if the daily schedule is changed. Please know buses generally run a little late when the weather impedes the roads.
In the event school is closed, our School Messenger system will send a message to the phone number listed on your student's enrollment card. Parents may also choose to receive messages via text, e-mail or by cell phone. In addition, a message will be posted on our Facebook and website pages. Area television stations will scroll closings during their broadcasts.
Michigan Public Schools have six (6) Mother Nature days provided by the State. If schools exceed six days they are required to make the days up. Typically, this is done at the end of the school year.
Safety of our students and staff will always be in the forefront of a school closing decision. Educating our students is our mission and cold, wintery days come along with the challenge.
Thank you for your continued understanding. Stay warm and safe this winter season.
Jim Nielsen, Superintendent
Orchard View Schools
To Print/View Letter:


Winter Weather 2019-2020

District Calendar
Orchard View District Wide Calendar
Orchard View District Wide Calendar

‹

December

2019

›

S
M
T
W
T
F
S
1
2
3
4
5

Dec 5

5:30 PM to 7:00 PM

Holiday Craft Night

Calendar:

Orchard View District Calendar

6
7
8
9

Dec 9

6:30 PM to 7:30 PM

Committee of the Whole - Policy Meeting

Location:

35 S. Sheridan Drive, Muskegon, MI

Calendar:

Orchard View District Calendar

Central Office Conference Room, Policy Meeting.

10

Dec 10

5:30 PM to 6:30 PM

Cardinal El PTO Meeting

Calendar:

Orchard View District Calendar

11
12
13
14
15
16

Dec 16

6:30 PM to 8:00 PM

Regular Board Meeting

Location:

OVHS Community Room

Calendar:

Orchard View District Calendar

17
18
19
20
21
22
23
24
25
26
27
28
29
30
31
Upcoming District Events


Upcoming Driver's Education Segment 1

Our next Segment 1 Drivers Education class will be held March 2-March 26, 2020. You may look at our Drivers Ed application form for all the specific information and the list of all classes for the 2020 year. The classes are held at Orchard View Community Education on 1765 Ada Avenue. You must be 14 years 8 months by the first class session. Cost is $350.
If you are interested, print out the application form shown below, or pick it up from the OV High School office or our OV Community Ed office (1765 Ada Ave). The completed form, birth certificate and payment must be returned to the OV Community Ed office on 1765 Ada Avenue. If you have any questions, please call 760-1350.

2019/20 Drivers Ed Application/Contract
Problems Viewing Website?
This website is best viewed using Google Chrome, Mozilla Firefox, or Internet Explorer 9 (or higher)

Spotlights


Visit the Wall of Honor website page to see the recipients throughout the years of awards in the following categories:
All-State (Athletics and Academics)
Soaring Cardinals
Board Members (12 or more years of service)
Community Contributors
Memorable Mentors
If you'd like to nominate someone for one of the categories, visit the page for the online form, or use the link below to print out the nomination form.

Wall of Honor Nomination Form
Anti-Harrassment Compliance Officers

Jim Nielsen, Superintendent
35 S. Sheridan
Muskegon, MI 49442
231-760-1310

Kim Bidwell, Director of Business & Personnel
35 S. Sheridan
Muskegon, MI 49442
231-760-1304

Rhonda Galarneau, Human Resource Coordinator
35 S. Sheridan
Muskegon, MI 49442
231-760-1309


THE MUSKEGON PROMISE IS HERE:
2 YEARS OF COLLEGE – FREE !!!
The Muskegon Area Promise is a commitment to the young people of our community--that if they work hard they will be able to earn at least a two-year college degree tuition free. Read Superintendent Jim Nielsen's letter to parents to learn more about this awesome opportunity!!

Promise letter to Parents.
Annual Reports